Everything you Need. Nothing you Don't.
With a simple but comprehensive UI, PortX gives you a pure terminal emulation experience.
Cross-Platform Support
Use PortX on all of your devices whether they be Mac, Windows, Linux, Android, or iOS. You're covered.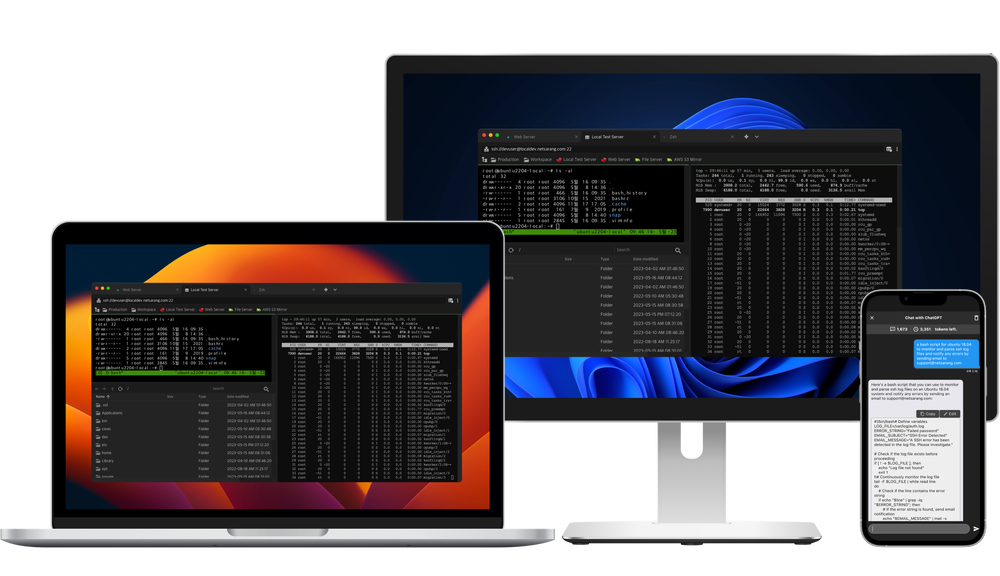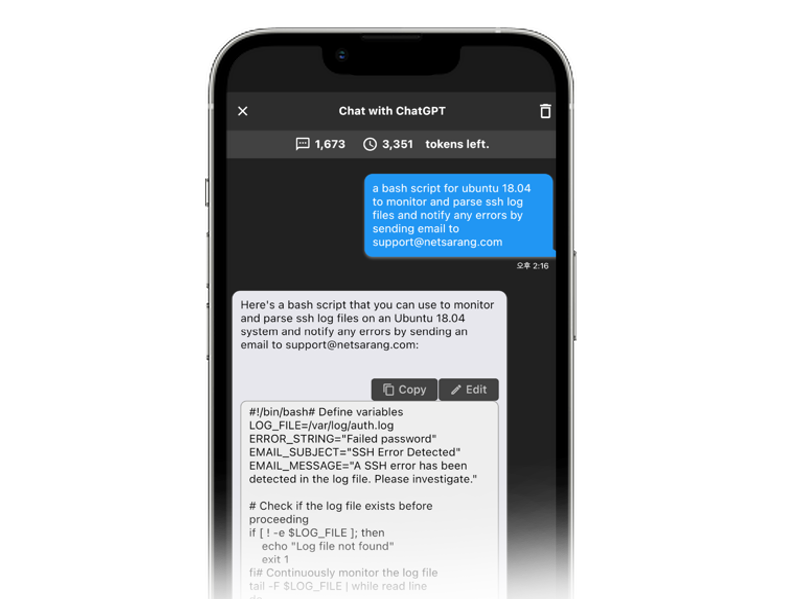 PortX Mobile
Powered by ChatGPT

Ditch the cumbersome virtual keyboard when creating a script. Just ask ChatGPT.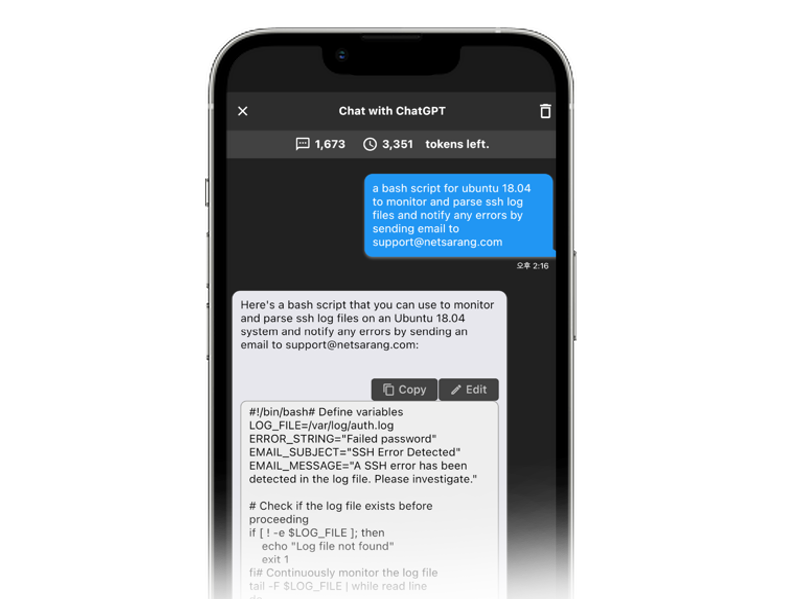 Effortless Management

Improve workflow with PortX's session manager and keep your information secure with the ability to easily create and manage SSH tunnels.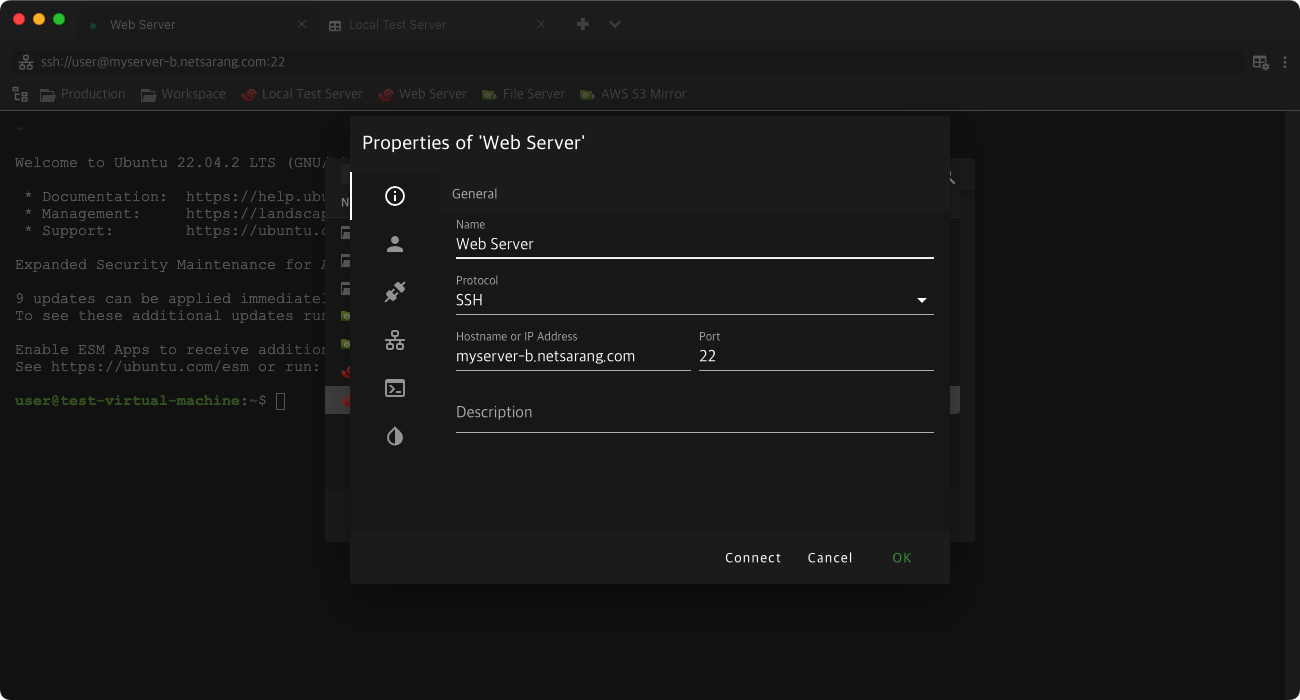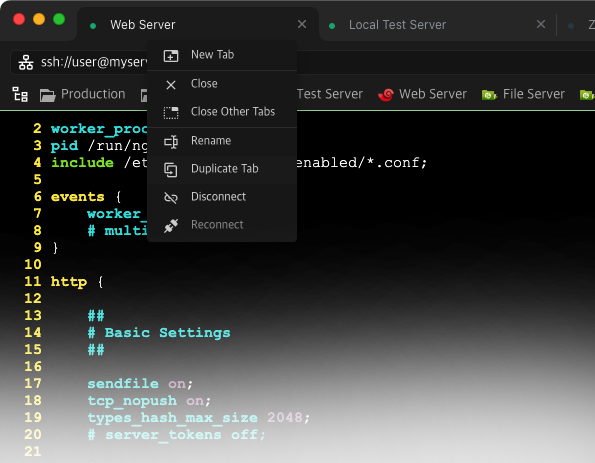 Tabbed Interface

Manage multiple sessions simultaneously with PortX's tabbed interface and boost productivity.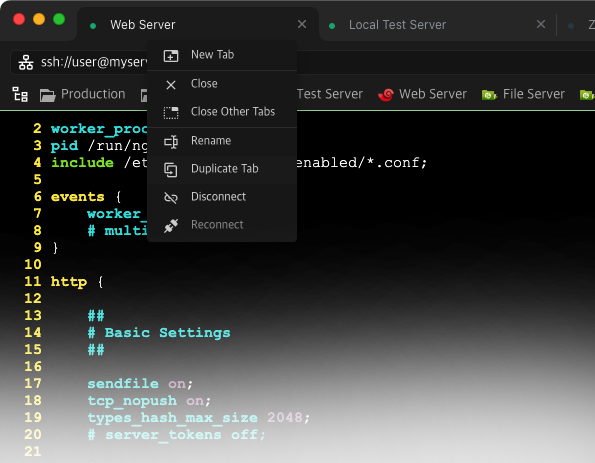 NetSarang Computer, Inc.
16F Techno-mart21, 85 Gwangnaru-ro 56-gil(Guui-dong), Gwangjin-gu, Seoul 05116, South Korea
Phone: 82-2-3424-5670 | Email: support@portx.online
NetSarang , Inc.
4701 Patrick Henry Dr. BLDG 22 Ste 137
Santa Clara, CA 95054, USA
Phone: 669-204-3301 | Email: support@portx.online